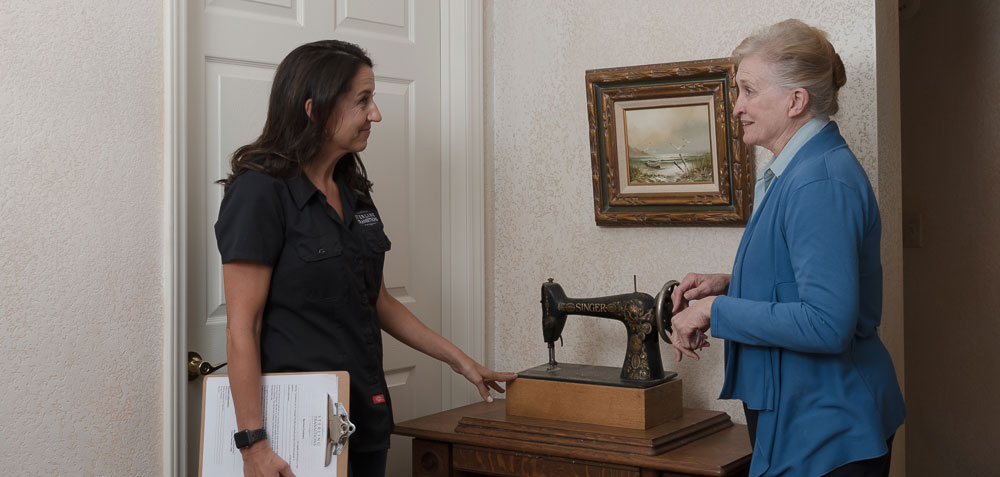 We know every one is different, so we can do as much or as little as you need.
There are numerous reasons for downsizing a family home. Many older adults find themselves with mobility issues or an inability to manage their home by themselves. Often times they have decided to move closer to family, or into a retirement community. Whatever the reasons, the task of downsizing and de-cluttering can seem monumental, especially after living in a home for decades.
What seems like an overwhelming task becomes manageable when working with our experts. Sterling Transitions offers sorting sessions to help you sort through your household belongings to eliminate unwanted items. We use a methodical, organized approach to quickly move from room to room. We help you pack the items you want to take with you to your new home and before you know it you are done and ready for your move.
CLICK HERE to receive a FREE consultation, or you may also call (828) 338-8448 or email us at: info@sterlingtransitions.com