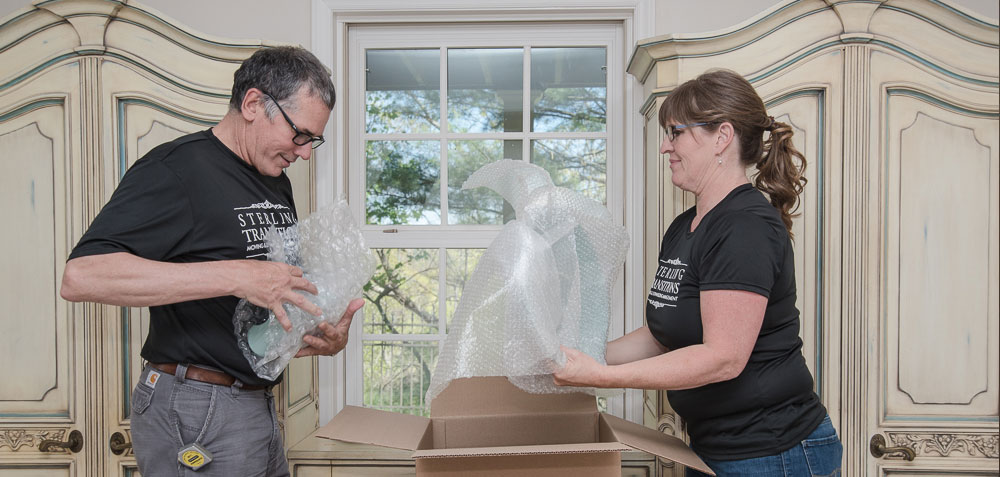 Moving is one of the most stressful things you can do in your lifetime.
From planning and packing, to unpacking and setting up in your new location, the Sterling Transitions team offers a low stress, well organized move. We start by creating a timeline to make sure that no detail will be be overlooked. Through our professional business relationships we can help find movers, donation companies and buyers.
Our team of NASMM move management experts can help figure out what will fit at your new residence, ship items to family members, and set up utilities if needed.
CLICK HERE to receive a FREE consultation, or you may also call (828) 338-8448 or email us at: [email protected]
We know that each household and transitional situation is different.
Sterling Transitions can do as much or as little as necessary, while offering expert advice and services for what you or your family needs…